Carved Lobby Signs from Teak
Posted On September 28, 2022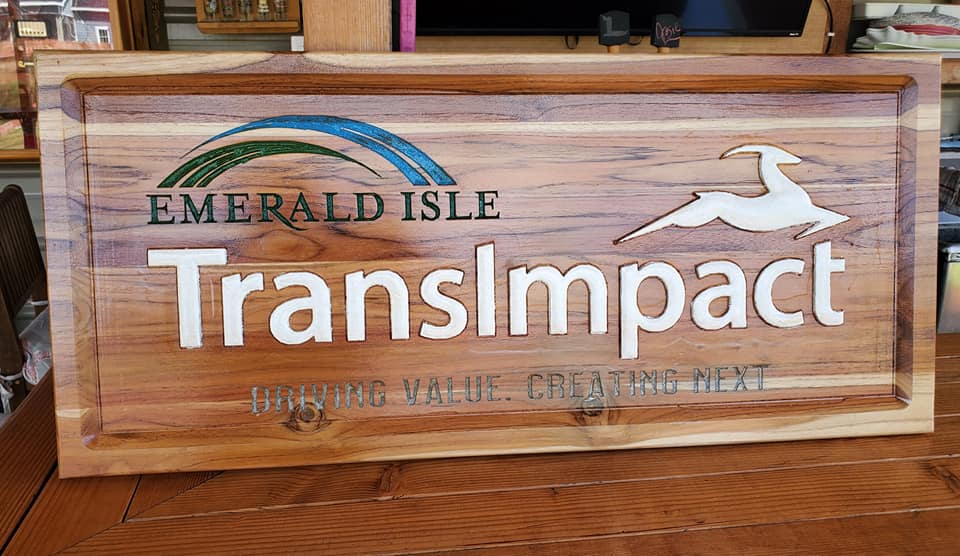 These are a lot of fun- and they are certainly a classy touch to your business's entry.
We carve them from teak and hand paint them, finishing them up with a UV protective seal.
Generally they are 36 inches long and 14 inches tall, and at least began the carving process at one inch thick. Hangers are keyhole cut into the back eliminating the need for clumsy hardware.