Dock Signs from King Star Board
Posted On September 28, 2022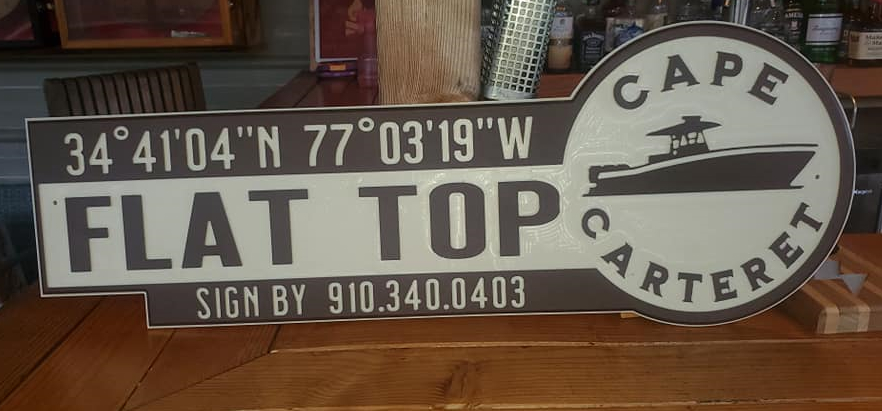 Okay, this sign doesn't fit the mold (no pun intended) for most commercial applications, nor most personal uses- it does both!
These are our popular 'dock signs', which are just what they sound like- to be affixed to docks and in effort to let folks know what boat resides there!
They're made from King Color Core, a dual colored starboard, and they flat out will NOT fade, peel, or crack. The material is highly regarded and comes with the most (almost ridiculous) warranty in the world of sign material.
Of course, we put our own spin on the design 🙂 ….