These are a lot of fun- and they are certainly a classy touch to your business's entry. We carve them from teak and hand paint them, finishing them up with a UV protective seal. Generally they are 36 inches long and 14 inches tall, and at least began the...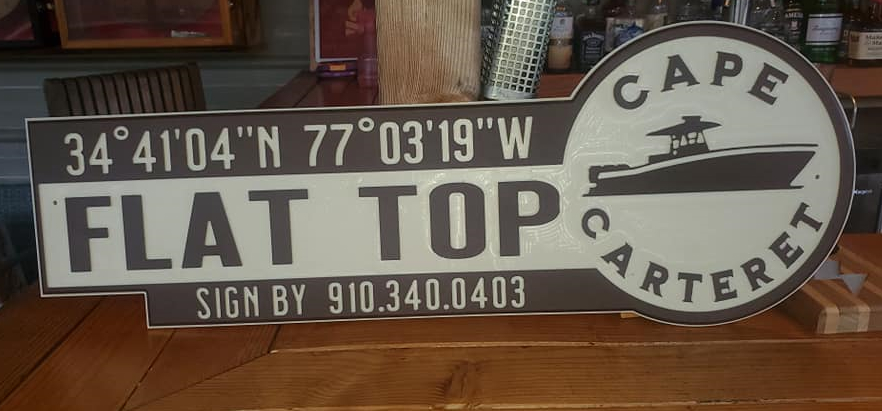 Okay, this sign doesn't fit the mold (no pun intended) for most commercial applications, nor most personal uses- it does both! These are our popular 'dock signs', which are just what they sound like- to be affixed to docks and in effort to let folks know what boat resides...
This is a great example, in addition to the Shades of Color Hair and Nail Salon's primary sign, if what can be done with King Color Core material. It simply won't deteriorate, and it's exceptionally hard to break. This is a great choice of material for water-side signs. The...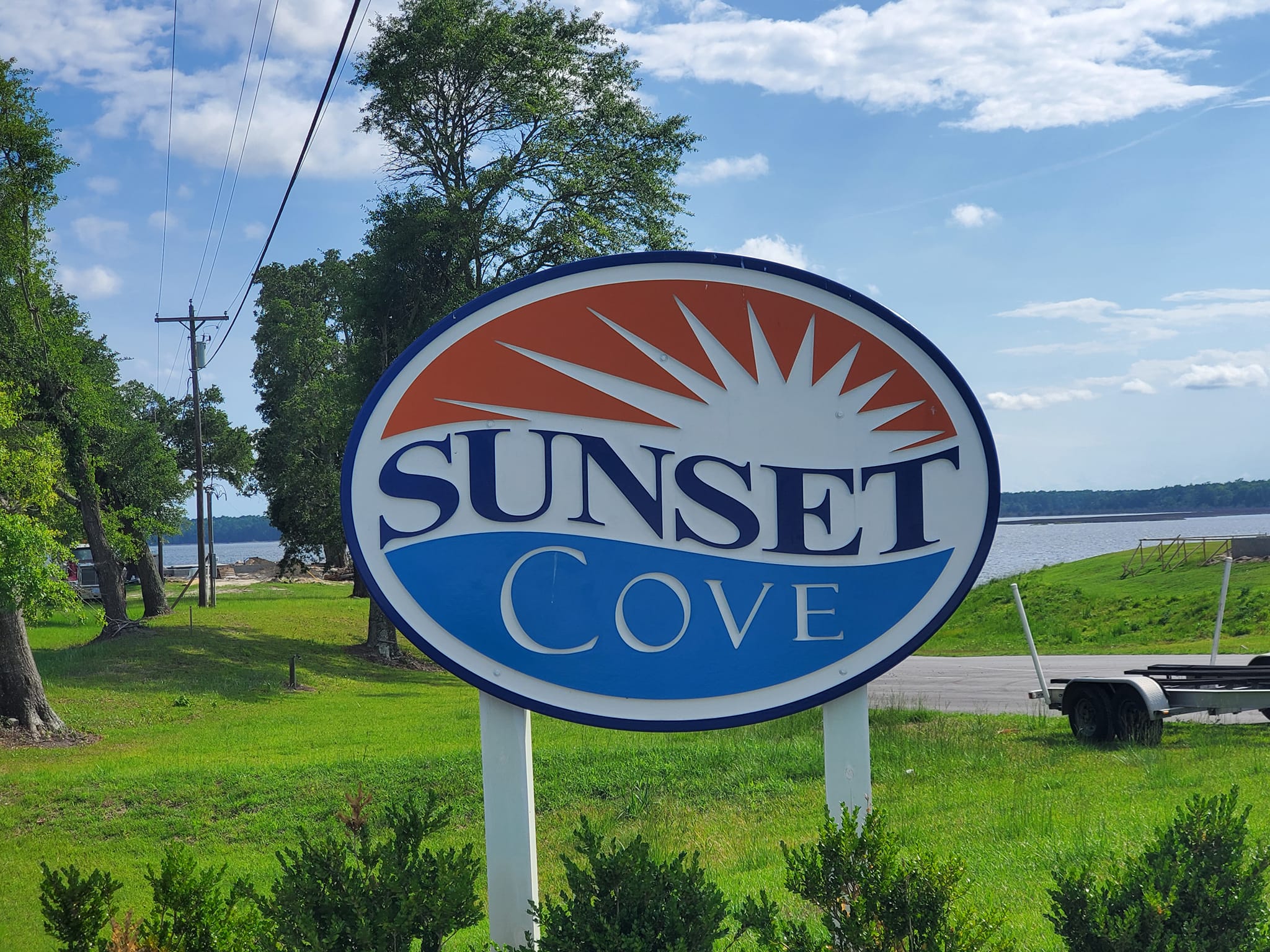 There is a story behind this sign. This is what prompted me to begin making commercial signs and selling them directly as opposed to just making them for other sign shops to resell. I'll spare you guys the story, but this is a good example of a PVC material...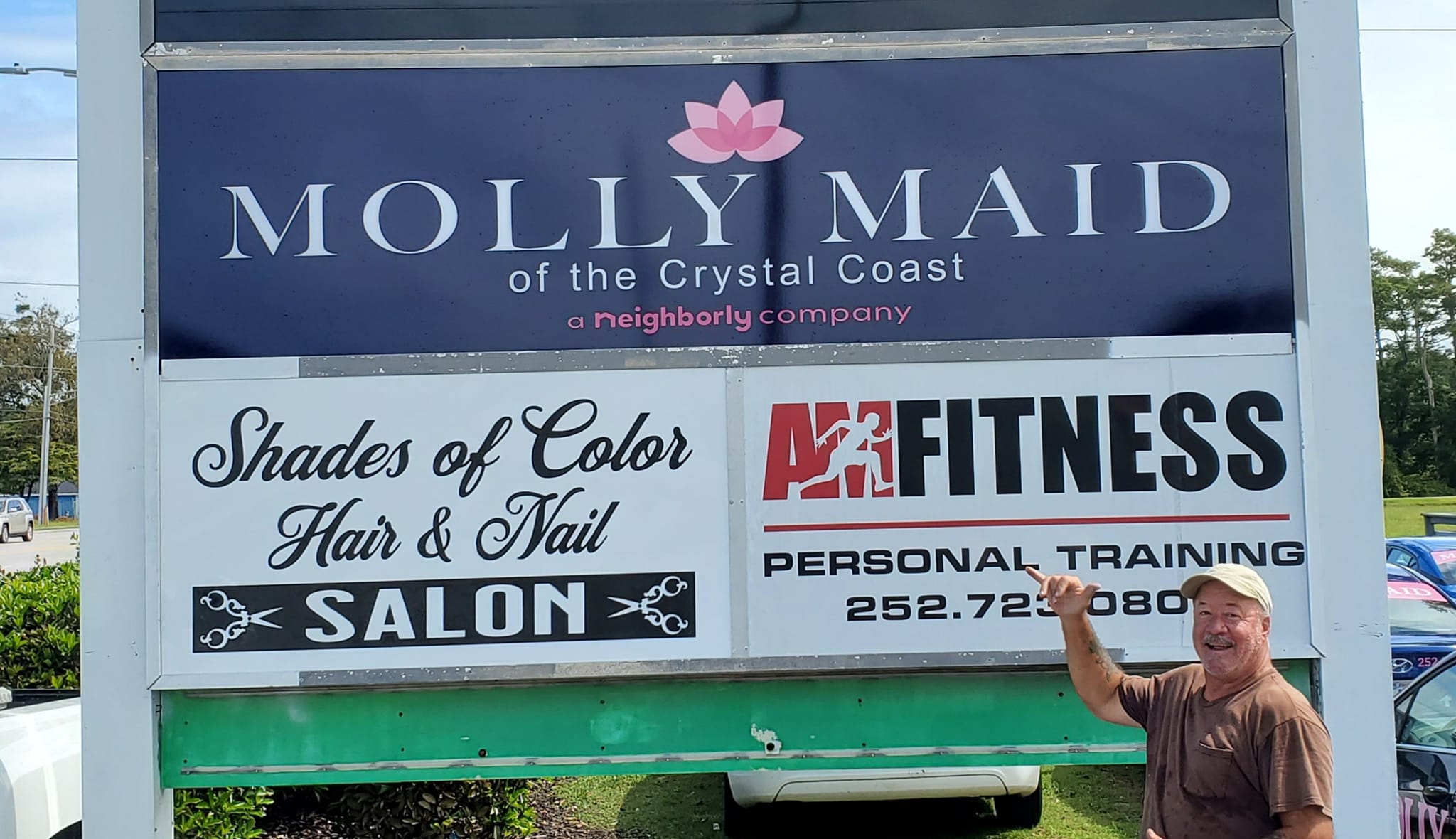 Above the signs we made and installed for Shades of Color Nail and Hair Salon was the Molly Maid of the Crystal Coast sign. They opted for printed vinyl over acrylic for their backlit sign- and update to logo and color. We were happy to oblige, and appreciate their...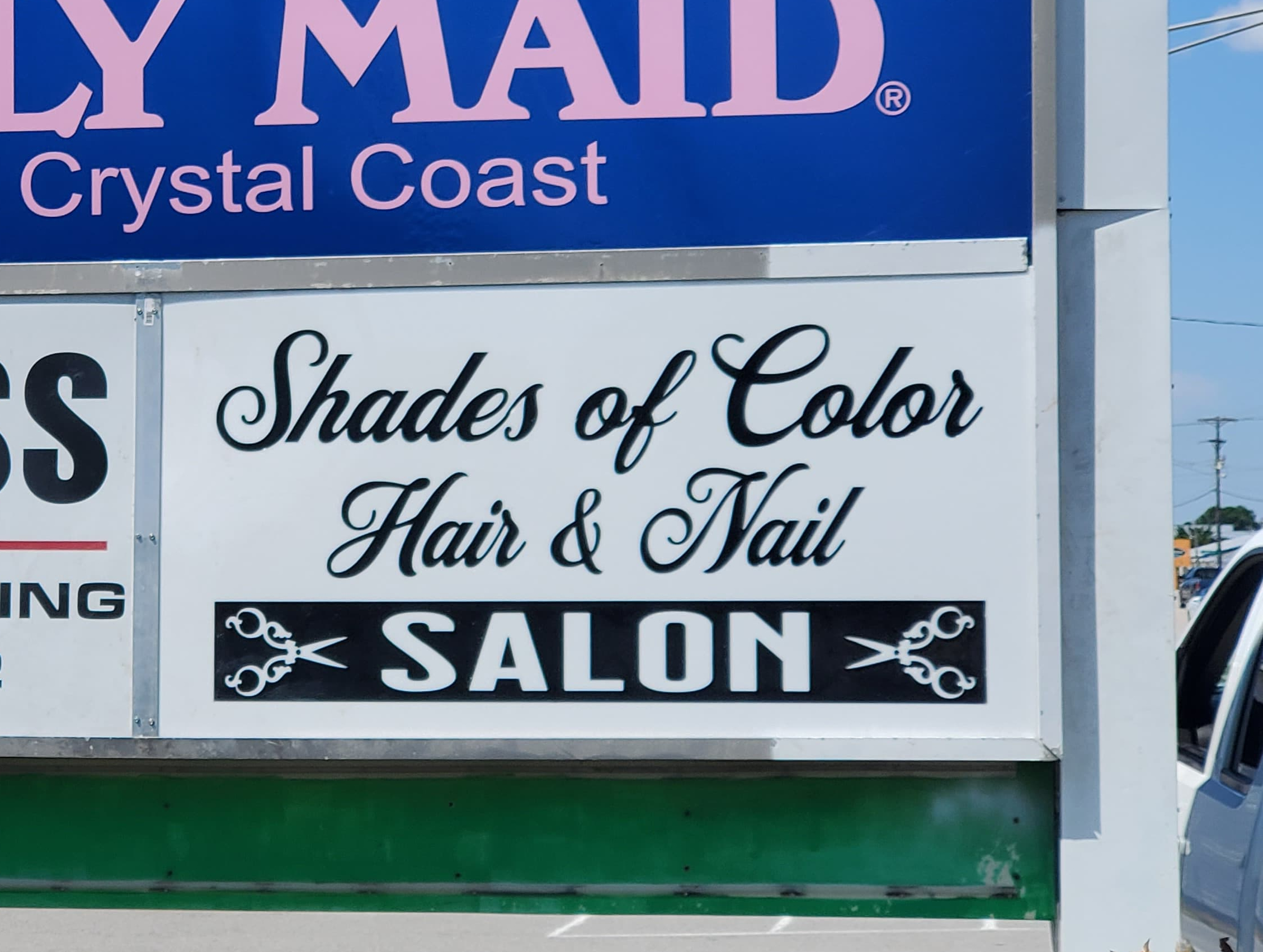 So once the main building sign for the Salon was made and hung, we moved on to the road signs, and which are backlit acrylic. Now- here is where we do things different. We could have done the standard vinyl laminated to acrylic- and that would have been fine-...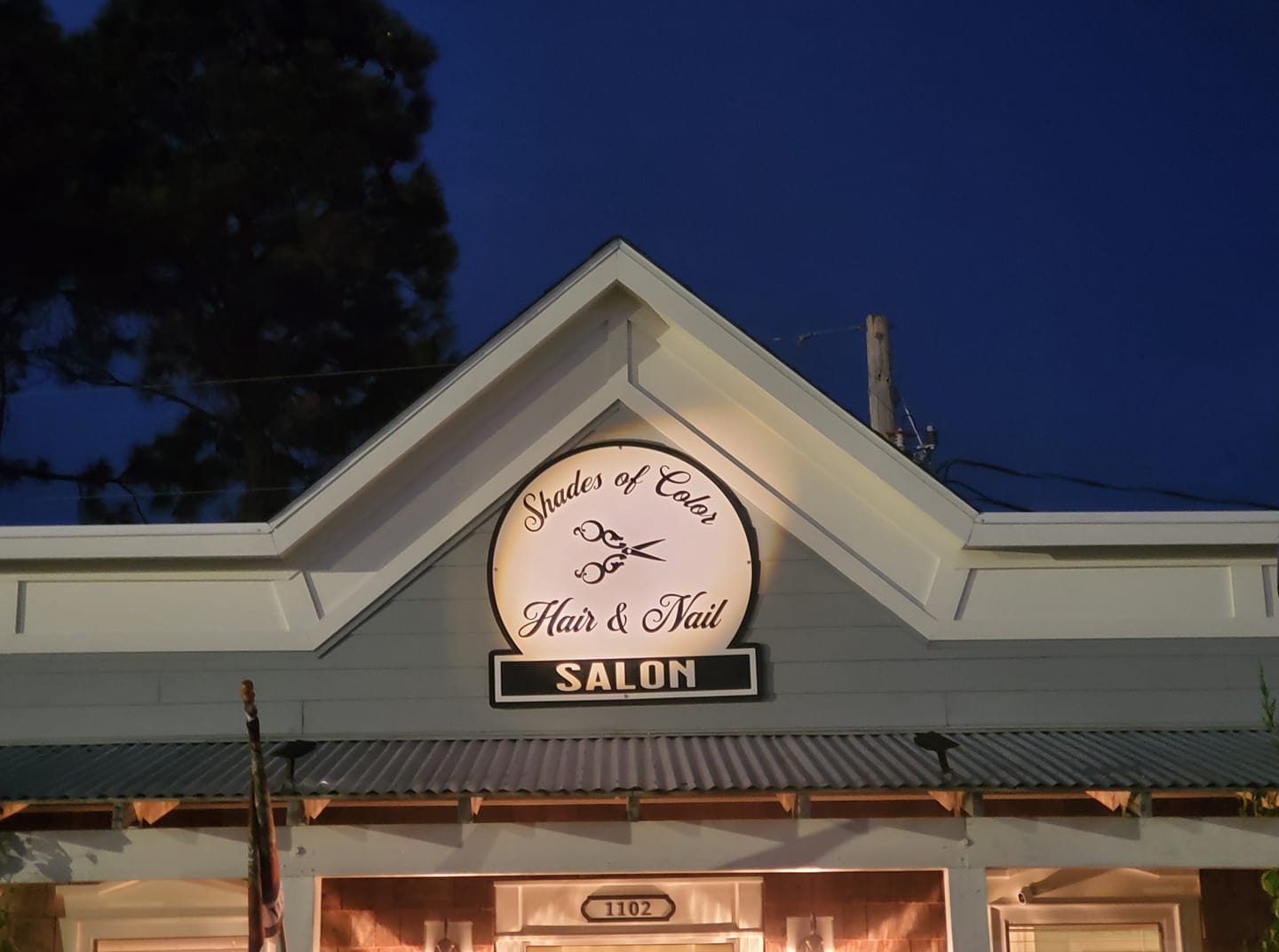 Kim Borie is a fantastic business woman who has found success through effort and tenacity- and is something to admire. She has a lot to teach to folks like me who are operating a business. She approached me with opportunity to replace her existing sign- which was poorly produced...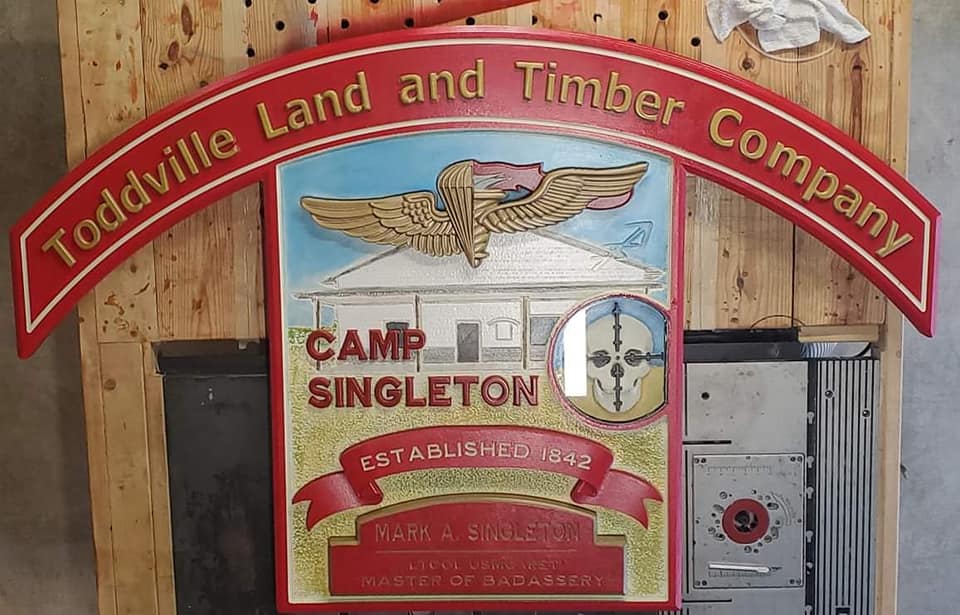 This was and unusual build. It was made from HDU and in several inlayed parts. It represents his business and his "Battle Barn" which is the centerpiece. There is a little bit of everything present in this- from his Army Special Forces and Marine Corps Special Operation background including...